Since it was a holiday last Monday, Joy and I decided to spend Monday morning in Quiapo. I woke up early. Next thing I know, I find myself browsing thru huge piles of DVDs and look what I got: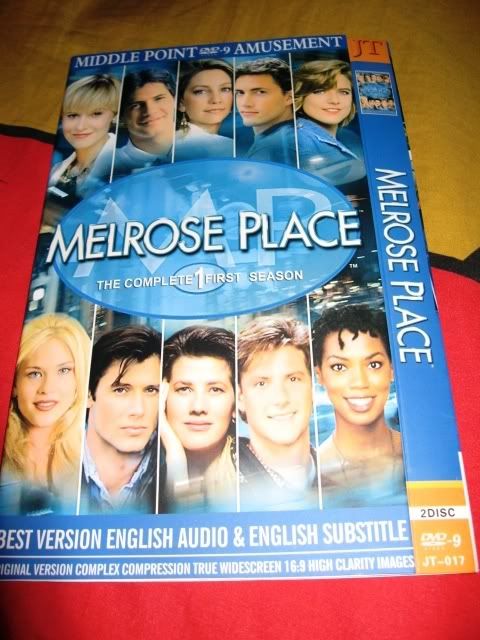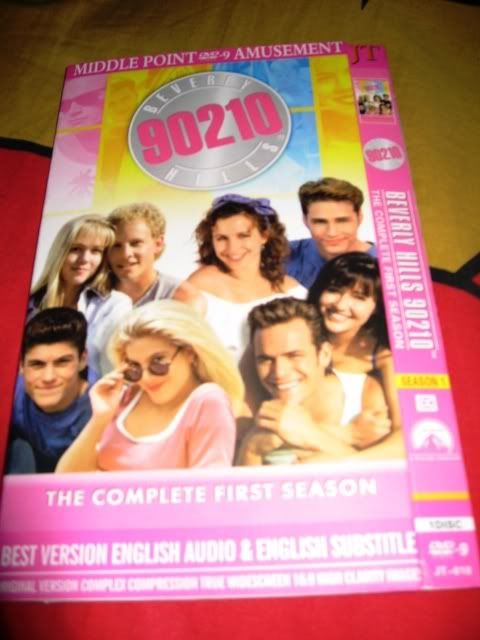 Yep, I got Melrose Place and Beverly Hills 90210. They're two of my favorite TV shows way back in grade school. I remember Friday being my favorite day of the week because aside from it being obviously a Friday, it also means that I could get to watch my favorite TV shows. I've been looking for these DVDs for the longest time and I'm so glad I finally found them! I also saw a boxset of Golden Girls but it can wait. It's next on my shopping list, though. Anyways, I also got seasons 1-6 of Gilmore Girls and I am watching it right now.
Afterwards, we went to Globe Lumpia House in G. Puyat Street (formerly Raon). We just walked so imagine how excruciating it was at 11:30 noontime. Anyways, the place is really small and simple (more like turo-turo). We ordered for take out 20 pieces of their famous lumpia. Each piece costs P17.00. There are photos of celebrities and articles posted inside the small restaurant. I read in one article that it opened in 1957 and took its name from the Globe Cinema where it started out as a kiosk. Movie goers were the first to discover the lumpia (local style spring rolls). Today the restaurant occupies a narrow space on the Gil Puyat St. side of the former cinema.
The moment I stepped inside our house, I ate a piece and another one. haha. It's that delicious! Believe me.
If only we didn't have to be home by 12 noon, we would have stayed longer and visited Quiapo Church. The last time I went to Quiapo Church was about 10 years ago.
I think Quiapo is going to be one of my favorite places to go to (sans the heat and pickpockets.hehe).